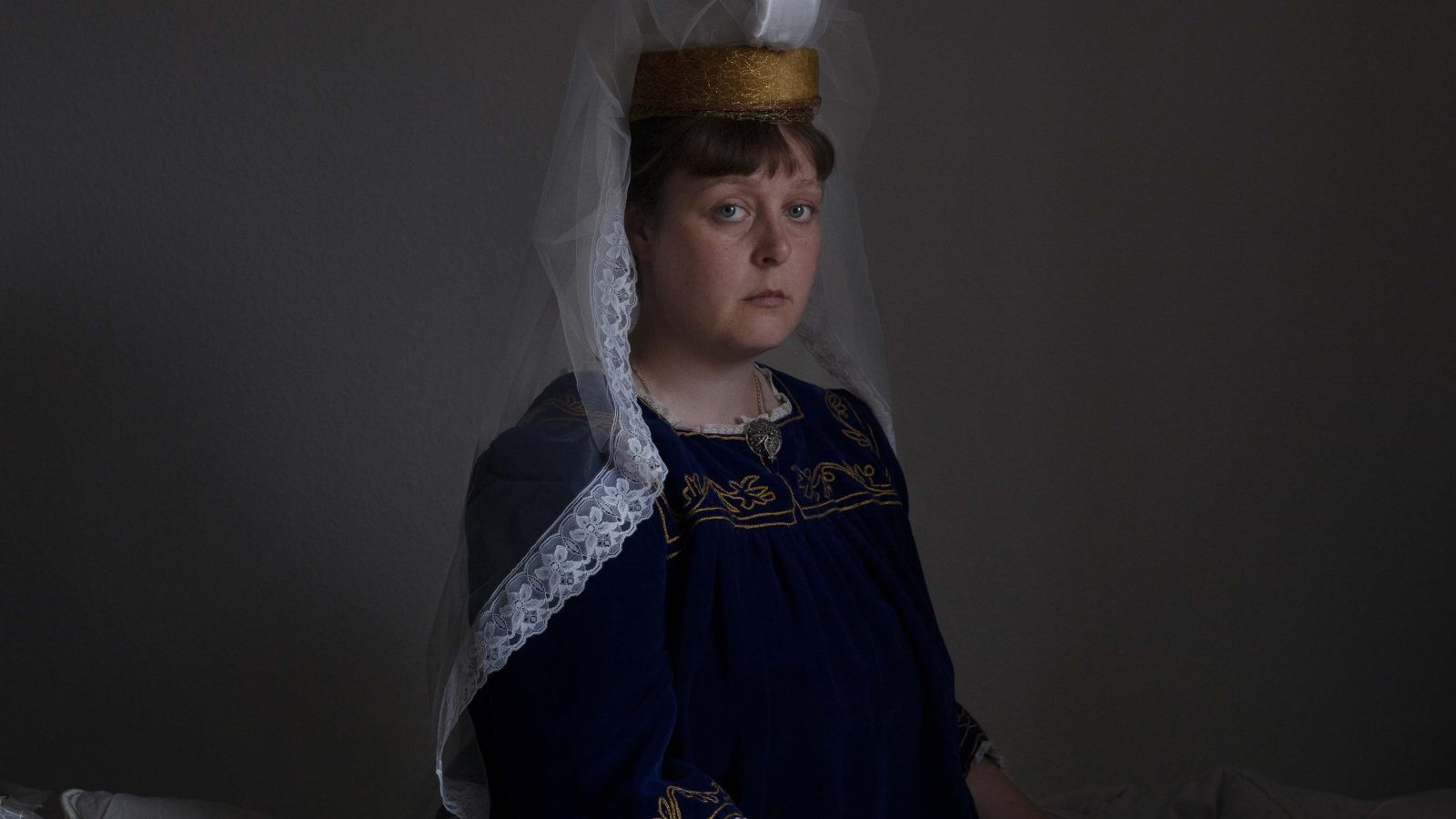 Return of artwork
Dear Portrait NOW! 2023 participant, 
Here is information regarding pick up of your work.
Your work must be picked up at the same place you handed it in. 
Pick up from drop-in stations
Portraits that have been handed in via the drop-in stations will be sent back to them at the start of week 18 and can be collected from the 16th of May week 20. We recommend that you contact the drop-in point before collection.
Pick up at Frederiksborg Castle
Participants who have handed in their work at Frederiksborg Castle can collect their artworks on Mondays and Thursdays in the period from the 24th of April to the 4th of May from 10.00-15.00. However, the pick-up station is not the exact same place as the drop-off station was. The pick-up station is in the lecture hall on the grounds of the castle. If you search for "Portræt NU!" on Google Maps, you will be able to see the location. There will be guiding signs upon arrival. When you show up, you must call +45 48 20 14 48 and an employee will open the door. Write an email to portraet@dnm.dk with the day and time you want to come and pick up your work.
Drop-off stations in the Nordic countries 
DENMARK
Jylland/Funen
SpeedEx International ApS
Sønderholmvej 178
8361 Hasselager
DENMARK
Att: Carsten Wonge
Ph: +45 82303606
Mail: info@speedexpress.dk
Zealand/Funen
Modul Air Cargo A/S
Avedøreholmen 46
2650 Hvidovre
DENMARK
Att: Anette Knudsen
Ph: +45 36954305
Mail: ak@modultransport.dk
FINLAND
ATC Global Solutions
Ansatie 4
01740 Vantaa
FINLAND
Att: Robert Backman
Ph: +358-(0)20-7856660
Mail: robert.backman@atcglobal.fi
FAROE ISLANDS
Norlink
Brekkutún 3
FO-188 Hoyvík
FAROE ISLANDS
Att: Hans Jacob við Kvíggjá
Ph: +298-308282
Mail: hans@norlink.fo
GREENLAND
Blue Water Nuuk
Nukappiakuluk 2
3900 Nuussuaq
GREENLAND
Att: Gabriella Sonnichsen
Ph: +299 348221
Mail: gaso@bws.dk
ICELAND
Icetransport ehf
Selhella 7
221 Hafnarfjordur
ICELAND
Att: Lilja Hafsteinsdóttir
Ph: +354 4 120 120
Mail: lilja@icetransport.is
NORWAY
ALF ANDERSEN AS
Trollåsveien 8
1414 Trollåsen
NORWAY
Att: Alle på kontoret
Ph: +47 22428600
Mail: siri@alfandersen.no
SWEDEN
Conroute AB
Månskärsvägen 10 A
14175 Kungen Kurva
SWEDEN
Att: Jenny Persson Swalén
Ph: +46 8 681 49 67
Mail: jenny@conroute.se
PERSONAL DELIVERY
Det Nationalhistoriske Museum
Frederiksborg Slot 10
3400 Hillerød
DENMARK
Att.: Portrait NOW! 2023
Tel.: +45 48201448 (Monday and Wedensday 10-12)
Mail.: portraet@dnm.dk
Guidelines for return of artwork
As described in the guidelines for participation in the competition, we once again point out that the museum reserves the right to destroy artworks that have not been collected no later than three months after the announced date for collection (three months after May 16 2023).
If you have any questions or require further information, please contact the museum at portraet@dnm.dk.
Picture: "Islænderinde i dragt / An Icelander in traditional clothing ('Islænderinde' is a female noun)".
Photo by María Kristín H. Antonsdóttir (IS/DK), Portrait NOW! 2023.